Student Life
Discover life as a student in Enschede 
Study on one of The Netherland's all-in-one campuses
The University of Twente has everything you need to thrive during your studies. The campus is home to a supermarket and hairdresser to a bicycle repair shop and gym. There's also 11 different places to eat and drink on campus, so you'll never run out of options.
With roughly 31,000 students and a wide range of clubs, bars, restaurants and theatres, Enschede has proved itself to be a welcoming and vibrant student city. The city has an artistic charm and is home to many museums, and galleries where culture vultures can get their fix. There's also regular music festivals and events held in the city, often in the central market square.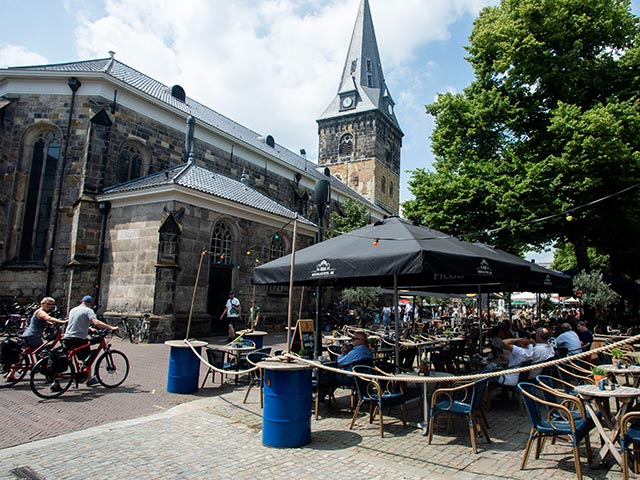 City of Enschede
The University of Twente is located in Enschede, a city located minutes from the German border. it's just a city-hop away from Amsterdam, Berlin, Brussels, Paris, Prague or Madrid, making it an excellent base to explore the rest of Europe.
Discover Life in Enschede